If you're worried about your kids and what they are doing online, this software could give you peace of mind. This TiSPY review will help you to decide if it's for you.
First, here is one of its testimonials.
Better Alternatives to TiSpy
Our experts recommend the following Phone Tracker app which comes with a robust and accurate GPS tracker software that helps you locate your phones, family, and friends.
Before You Buy A Spy App
Making the decision to put monitoring software on your child's phone is a big deal. Some parents prefer to limit screen time and have kids go online only through a desktop in the living room. If you're thinking of giving a child a mobile device or tablet, however, and want to make sure that they're staying safe and that they're not talking to strangers via WhatsApp or Facebook, installing monitoring software could be a good option.
It's wise to combine such software with clear communication so that your children understand that you're trying to keep them safe so that they know the boundaries and you can develop mutual trust.
What is TiSpy?
TiSpy is a mobile monitoring and parental control app that lets you see what your children are doing on the internet, who they are talking to, and what apps they are using. It is useful for parents who want to feel confident that their children are behaving sensibly online, and not seeing content that may put them at risk. The app is discreet, so children should not feel like they are constantly being spied on.
The Pros
Includes a GPS location tracking feature
Allows parents to see installed applications
Allows parents to view messages in most popular messaging apps
The Cons
Available only for Android devices
May slow the device down
Lacks a remote microphone/camera feature
TiSpy Features & Benefits
This application is a powerful tracking tool that has some features I'm not used to seeing in tracking apps. For example, you can configure geo-fencing so that you will be alerted if your child goes outside of a certain area. This is handy if you are worried your child is skipping school, or not actually going where they say they are with friends. Another useful feature is the ability to view the contacts stored on the phone, so you know whether your child is talking to strangers.
Will My Child Know I'm Using TiSpy?
It can be hidden from the main user interface, and should not interfere with the day-to-day use of the phone, although on some older phones there may be a noticeable slowdown. Someone tech-savvy who digs through the settings of the device might notice the software, but it is not as invasive as many 'Nanny' applications. I feel it is important that children are allowed to grow up and learn online safety for themselves, so only recommend confronting a child if the monitoring software reveals that they are doing something dangerous.
How Does TiSpy Work?
To install, you will need to have physical access to the phone while it is unlocked. The software uses the phone's Internet access to communicate with the TiSpy server and sends information from the apps on the phone to the server so that the owner of the software can view information about what's on the phone.
What Devices Does It Work On?
TiSpy works on Android devices, and the tracking software can be used on a PC or Mac, or any device with a Chrome browser and an internet connection. It does not require the phone to be rooted. This is a good thing because rooting a mobile phone could void its warranty. TiSpy is easy and non-invasive to set up.
Pricing and Refund Policy of TiSpy.net
They operate on a subscription model, with prices starting at $64 for a three-month sub, $96 for six months, or $149 for a year. The company often offers discounts, so you may be able to purchase a subscription for a slightly lower price.
If you are not completely satisfied with the software, you can request a refund within the first seven (7) days of the purchase.
Is There a Deal, Discount Coupon Code or Free Trial for TiSpy?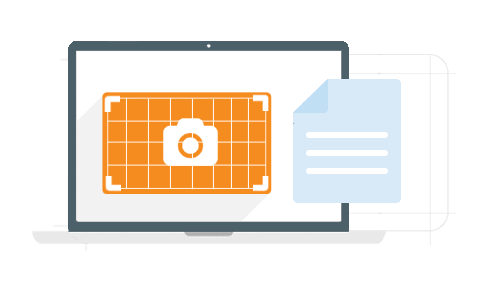 I love trying new applications, and I like to test parental monitoring on an old device of my own so that I know they work and won't cause problems. I found a 2-day free trial, which is enough to get a feel for the app and learn how to use all the key features.
Alternatives to TiSPY
It is not the only parental monitoring software available. There are some other useful apps, for example:
mSpy
mSpy is a mobile monitoring app that can be used on both Android and iOS devices. It uses a subscription model, and it has similar features to TiSpy. If your child has an Apple tablet or phone, then mSpy is definitely worth a look. It is, however, more expensive than TiSpy. We review it here.
Hoverwatch
Hoverwatch is a phone tracker that has a number of useful features, including social media monitoring, message history, and camera tracking. It is compatible with Android devices and uses a subscription model with monthly, quarterly, or yearly subs available. One advantage of this software is that it does not require rooting the phone. Read more about it here.
WebWatcher
WebWatcher is available for iPhone and Android devices and PCs and allows parents to monitor their child's phone from any internet-connected device with a browser. The keylogger, word highlighting, and screenshotting features set this apart from other similar apps. More details are here.
Is TiSpy Worth It?
TiSPY is a good solution for parents who want to make sure their children stay safe online when using a mobile phone. The geo-fencing feature is useful for keeping track of your child if they go to and from school alone, and the message monitoring could offer a potential way to identify cyberbullying, or just make sure your child is not talking to strangers.