Note: Spying on someone without his/her consent is against the law. There are legal ways of doing it which is discussed in this article.
Best Alternative to Auto Forward App
Our experts recommend the following phone tracker app: a robust and accurate GPS tracker software that helps you locate your phones, family, and friends.
Best Alternative to Auto Forward Spy App
Our experts recommend the following phone tracker app: a robust and accurate GPS tracker software that helps you locate your phones, family, and friends.
What Is Auto Forward & Why Use It?
Auto Forward is a phone spying and monitoring app, that offers you an easy way of keeping tabs on the people you care for. If you are a parent worried about what your children are looking at or who they are calling and texting, this phone spy and monitoring app would be useful.
Additionally, employers can track the activities on the Android devices they have entrusted to their employees by using this powerful Android monitoring program. The versatile cell phone spy app lets you view the location and discreetly monitor mobile device activities.
The software has a simple and friendly interface with numerous outstanding features. One fantastic factor is getting a wider data pool in a simple and understandable format.
Furthermore, it lets you see a phone's browser history, view call logs, and GPS history alongside other apps. The ability to reveal deleted files such as photos, text messages, and browser history gives this app an edge over competitors.
Its Pros
Allows you to have the accessibility of monitor any phone

Does not require you to jailbreak the target device you want to monitor

Gets all the information you want

Compatible with most devices

Superb customer support

Allows you to access deleted data

GPS tracking and monitoring of devices

Easy and simple interface

Access to a wide number of remote functions
Its Cons
Auto Forward Review: Key Features
Auto Forward has numerous helpfull and amazing features, that will definitely give you an effortless way to safely monitor the activity of the targeted phone without the concerned person realizing it. Some of these incredible features include:
1. Call Monitoring
The software shows call logs of both incoming and outgoing calls made on the target phone, including the time, call duration, and even the phone number. The sweet spot is that even if the person targeted is smart enough to delete all the data from call logs, with Auto Forward, you can easily recover all the details in no time.
2. Browser History
The internet is a dangerous place that can expose your kids to pornographic materials. Some kids and staff may spend lengthy amounts of time on these sites instead of being productive. This state-of-the-art app will give you access to browsing activities, including the deleted sites and every URL.
3. SMS Text Messages
This app helps you access every text from the target cell phone, just as it was sent or received, even when the user has deliberately not deleted messages from the device's logs.
4. GPS Location
If your employee or teen keeps lying about their location, you can now easily track them. This incredible feature gives you the exact information on the whereabouts of the target mobile phone. It can also be handy in finding a lost or stolen mobile phone.
5. Social Media
In these unpredictable digital times, keeping tabs on the people your child comes in contact with on their social media accounts is a necessary step. This app will keep you posted by instantly showing you all the posts and messages from all social media platforms. Be it Facebook, Instagram, Twitter, or Snapchat, you will get all the updates.
6. WhatsApp Monitoring
WhatsApp is one of the most used communication apps. With Auto Forward, every activity, chat, and file from the target phone will be yours to view at will.
7. Contacts
The software gives you unlimited access to the contact information on their contact list just as it appears on the device.
8. Multimedia Files
Auto Forward allows you to see a single picture or video received or sent on the targeted phone.
9. iMessage
If your target phone is an Apple iPadiPhone, or Android device, then you will find this recording feature useful in recording any received or sent messages from android devices or phone.
10. Additional Features
Allows you to see all the running and installed applications

Sends a search alert when pre-designated terms are used in a search on the device

It blocks the installation of some application that is pre-designated

It gives you access to the control panel
Can It Be Detected on Target Phones?
The program leaves no traces or icon apps; therefore, it allows you to monitor a target person via phone without the concerned person discerning discreetly.
Does It Work On iPhone/iOS?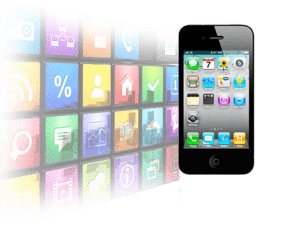 For most spy software programs, it is required for you to jailbreak iOS (such as Apple iPhones and iPads) devices before you can install it on the target device. With Auto Forward, you get a no-Jailbreaking solution.
Does It Work On Android?
This software is compatible with Android devices. The good news is that it does not necessarily need you to root it for unique features.
How To Install…
This is one of the easiest apps to install. It requires just about 5 minutes to complete all the steps. You will need to first pay for the program, after which you get an email containing your license key, username, password, and the download link for the app.
There are videos provided in the dashboard area to guide you with this.
The three basic steps to use this software are:
1. Download
Go online and download the application to the device you want to spy on.
2. Activation
To activate, you enter the license key when prompted. This key is provided by the Auto Forward app after purchasing it. After this, enter the phone number you wish auto forward to monitor.
3. Monitor
Within a short time, you will be able to view all the available information from your target phone – live! Anytime you need to view your target phone's data again, you just need to log in using the registration information in the email you received.
Is It Legit?
This legit application allows you to track a target cell phone, for security reasons, protect minors and loved ones, or monitor company employees to protect them. This should be done with the consent of these parties.
Does It Really Work?
Numerous Auto Forward Spy reviews claim this app is a revolutionary and effective auto forward spy program. The high number of people resorting to using the company claims it also proves that it delivers as advertised.
Once installed, it works – even remotely!
How About An Auto Forward Spy Free Trial?
Auto Forward offers a 30-day refund policy, within which you can request a refund if you are not satisfied with the services.
So, unfortunately, there's no free trial for this one.
Price – How Much Does It Cost?
The Auto Forward spy app cost is probably one of the most fairly-priced spy software on the market today. It only needs a monthly cost of either $4.99 for Basic or $6.99 for Pro. This means that once purchased, the app will already work for you. In addition, any further improvements will be made available to you instantly.
Where To Buy This Product?
The recommended source to get the program is their website auto-forward.com. This is because so many scam websites aim to steal your money. Some even end up sending links to malware programs that could do a lot of harm to your devices.
FAQ
How does auto forward spy work?
Auto Forward Spy works by remotely accessing data from the target device after it's installed. It can monitor texts deleted text messages, phone calls, exact location, and more, then send this information back to a secure online account for viewing.
How do I install auto forward?
To install the Auto Forward app, you first need to purchase the software from their website. After purchase, you'll receive an email with detailed instructions on how to install the software on the target device. Generally, this involves downloading the app onto the target device and entering a license key.
What is the best free spy app for iPhone?
As of my knowledge cutoff in September 2021, most reliable spy apps for iPhone are not free due to the complex technology and many advanced features that they offer. However, there are some free trials available from companies like mSpy or FlexiSPY, but these usually offer limited features.
What is spy app on my phone?
A spy app on your mobile phone, is a software that's been installed, often without your knowledge, to monitor your activities. These activities can include texts, calls, emails, social media interactions, GPS location, and more. They often operate in stealth mode and send the gathered data to a remote user.
Does auto forward work well?
Auto Forward is reported to work well by many users, providing access to extensive data from the target device. However, the efficacy might depend on factors such as device compatibility, the strength of internet connection, and correct the installation process.
Does mSpy work?
Yes, mSpy is one of the leading phone monitoring apps available as of my knowledge cutoff in September 2021. It offers a wide range of monitoring features, including tracking of SMS, calls, emails, video tutorials other media files and GPS location, among others.
Does FlexiSPY actually work?
Yes, FlexiSPY is another well-regarded phone monitoring tool. It offers many advanced monitoring features too, monitoring features like call interception, ambient listening, and access to a variety of chat apps. However, it requires a more complex installation process, including device rooting or jailbreaking.
How does auto forward spy app work?
Auto Forward Spy App works by being installed on a target user's online activity device, where it collects data such as text messages, phone calls, GPS location, and more. This data is then forwarded to an online account where it can be viewed remotely.
Has someone installed a spy app on my phone?
If you suspect a spy app on your phone, look for signs such as unusual battery drain, increased data usage, slow performance, or strange pop-ups. For a definite answer, consult a professional or use an anti-spyware app.
How do I install Autoforward?
To install Autoforward, you need to purchase the auto forward software, download the app onto the target android device, and enter a provided license key. Detailed instructions will be provided upon purchase.
What spy apps should I look for on my phone?
If you're concerned about spy apps, look for names like mSpy, FlexiSPY, Auto Forward, Highster Mobile, and Spyzie. However, these apps often hide their presence, so a better approach may be to look for signs of a spying app or use anti-spyware tools.
<h3>Does Autoforward spy work?</h3>
Yes, Autoforward Spy is reported to work effectively in remote monitoring of a wide range of activities on the target device, monitoring software such as calls, texts, GPS location, and more. However, its effectiveness can depend on factors like the specific device and internet connection.
How does Spylix work?
Spylix, like other spy apps, works by being installed on a target user or device. From there, it collects data like calls, texts, GPS locations, and more. This information is then sent to an online account where it can be viewed remotely. It's important to note that the use of such monitoring apps, should always comply with local laws and regulations regarding privacy and consent.
In Conclusion…
Although not perfect, this software is a versatile app that is unlikely to disappoint. It might be the ultimate solution for a person looking for an application to monitor and extract data. The best part is that it offers the best features at a pocket-friendly monthly purchase.